The Dangerous Voices Variety Hour takes its cues from such diverse inspirations as the popular
510 reading series
, NPR's quiz show "Wait Wait Don't Tell Me," and Orson Welles's original "War of the Worlds" broadcast. The 2-hour free event features readings, irreverent author interviews, trivia, prizes, and more.
Past guests have included Lois McMaster Bujold, Andy Duncan, John Zaharick, Fran Wilde, Leanne Renee Hieber, Myke Cole, and Rahul Kanaki.
The series is hosted by local authors Michael R. Underwood and Sarah Pinsker.
Follow Dangerous Voices on Twitter!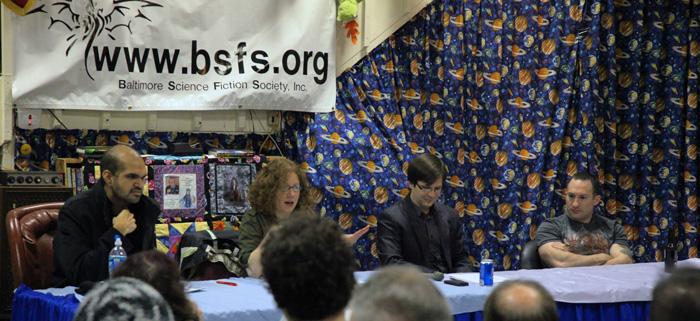 Rahul Kanakia, Sarah Pinsker, Michael Underwood, and Myke Cole on Feb. 2, 2014.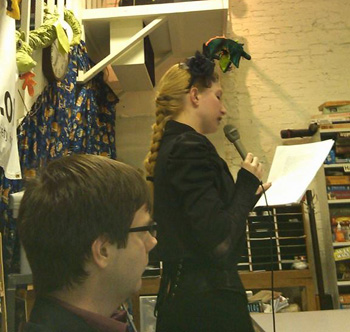 Leanna Renee Hieber reads on Dec. 7, 2013