The Baltimore Science Fiction Society exists to promote the creation and appreciation of science fiction and fantasy cultural arts. Primarily through literary art forms, but also embracing the many related graphical, musical, and theatrical creations inspired by SF. If you love science fiction and fantasy then BSFS and our projects and programs are a new home for your mind, heart, and soul.
The Latest Word - as of 11/28/2023:
BSFS Building Events back in person, come on down and see upgrades
Special Events at BSFS Building:

Book Club Meeting at BSFS: Next Book Club held December 23, 2023 at 7:30 PM. Featured Book: The Snow Queen by Joan D. Vinge.. This Book Discussion will be by Zoom and also in-person at the BSFS Building (only use this zoom link for book club, for other zoom meetings use proper links below) at https://zoom.us/j/94129016253?pwd=LzRMVEZmVGtnUi9jOUc3MnFOcHFHQT09
Meeting ID: 941 2901 6253 Passcode: 041896
Little Free Library Children's Party: On December 9, 2023 2:00 PM to 4:00 PM Join BSFS (and bring the young ones in your life) for a party celebrating our Little Free Library (the one in front of our building) inside the BSFS Building. It is like a birthday party for our Little Library. Come on down! For directions to BSFS see bsfsdrct.htm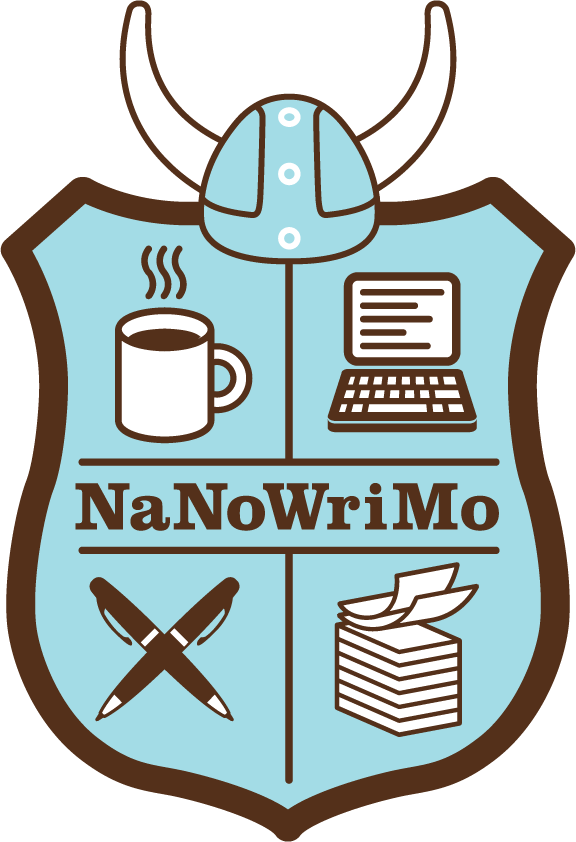 National Novel Writers Month at BSFS: BSFS is hosting a series of NaNoWriMo events during November, and all writers are welcome. There will be general craft chat and writing sprints at the write-ins. And discussion about our current Works in Progress at the Kickoff party.

Wednesdays from 7-10pm - Zoom/Discord (https://tinyurl.com/2ws99c7n) November 29, 2023.

Sundays from 2pm - 5pm. All Sundays in November 2023 are in the past. Check back here for next year in November 2024.
Speculative Poetry Workshop by Zoom: A monthly writer's workshop for SF and Fantasy and Speculative authors of poetry held every Third Thursday of each month at 7:00 PM. Near term this would mean 1/18/2024. By Zoom only (only use this zoom link for Poetry Workshop, for other zoom meetings use proper links below) at https://us06web.zoom.us/j/82344040646?pwd=eFdCQlZmL29KSVYzYUZXdE1EK3Q1UT09
Meeting ID: 823 4404 0646 Passcode: 365968
Film Night at BSFS: On December 16, 2023 at 7:00 PM (building opens at 6:00 PM for early folks and browse the library) with fun fan films and professional productions our license allows. This month a Special Event with Live Music set to a classic SF holiday film. Original score by Josh Reichking. The license we have says we can not advertise on the web but can distribute flyers so use the password "movie" on the pdf file of the flyer that opens to see the movie schedule when you click here. Free screening on our 10 ft screen. Watch with old or new friends.
Celebrate Jolabokaflod, our Islandic Book Flood Event at BSFS. December 29, 2023 7:00 PM to 10:00 PM. Bring a book or two and trade for a book or two. Party like you love books.
Sunday Tabletop Role-Playing Game Event at Online: Tabletop Role-Playing Game Event next held December 31, 2023 from 1:00 PM to 5:00 PM. On Discord only at https://discord.gg/5U3s2YzPzQ To participate by Discord you do need to register for Discord if you have never done so before, but the process is fairly easy. Our Tabletop Roleplaying Games (RPGs) meetup! We will be rotating through various tabletop Sci Fi RPGs. You are welcome if you love Tabletop RPG's. We will be running for all levels and will have premade characters available. We will run as many games as we have players to fill. The Tabletop RPG by Discord that would have the usual date at the end of August will not be held, the Tabletop RPG by Discord will return in September. For more details contact mike at bsfs dot org
Anime Social at BSFS: Anime Social will be in person at the BSFS Building and as watch party on discord as well. Join Discord here On 12/23/2023 we will be screening: TBD. For more info or suggest titles for the future contact anime at BSFS dot org
Alphabet Soup Board Gaming at BSFS: Every third Sunday of the month at the BSFS Building. Next on December 17, 2023 4:30 PM to 9:00 PM. For info email matthewsands at bsfs dot org


See our long range events calendar here.


Borrow and bring back books from our 17,500+ item free lending library at any event or meeting at the BSFS Building.

Special Events Sponsored By BSFS Outside BSFS Building:


Balticon Planning and BSFS Business Meetings:

These meetings this month will be in person at the BSFS Building and by teleconference by Zoom. To attend in person see our directions page at bsfsdrct.htm. To attend by Zoom using your computer use link https://us06web.zoom.us/j/88616075406?pwd=YmF1aDhPZzVYR2NjdzBYdGZ0aStpZz09
Passcode: 930363
Meeting ID: 886 1607 5406 Or iPhone one-tap : US: +13017158592,,97614691479#,,,,*463191# or +19292056099,,97614691479#,,,,*463191# Or Telephone: Dial(for higher quality, dial a number based on your current location): US: +1 301 715 8592 US (Washington DC), +1 312 626 6799 US (Chicago), +1 929 205 6099 US (New York), +1 253 215 8782 US (Tacoma), +1 346 248 7799 US (Houston), +1 669 900 6833 US (San Jose)
Meeting ID: 886 1607 5406 Passcode: 930363
International numbers available: https://zoom.us/u/ac59gxWAiW

The Baltimore Science Fiction Society business and discussion meeting will be held at 8:30pm on December 9, 2023 in person and by Zoom to share ideas, watch us warp traditional parliamentary rules, hang out etc. Connection details see above. If you are in-person stick around after to help decorate the Holiday Dalek. Yes, symbol of killer robot festooned in yuletide finery of tinsel and lights - in a fun sort of way.
The Balticon 58 Planning Meeting next held on December 9, 2023 at 7:00 PM. Drop by in person or on Zoom then to share your ideas about how to improve the next and future Balticons. (or volunteer)

Writers Circle at BSFS:

BSFS sponsors a Writing Circle 6:30-8:30pm usually meets every second and fourth Thursday of the month, near term this means teleconference only by zoom on 12/14/2023 and 12/28/23. Participants prefer to stay on zoom for now. This is a SF and Fantasy focused writing group. If you write check it out. At least Seven stories work shopped at this writer's circle have been sold to professional markets in the last three years. This is a recurring meeting so any Writer's Circle meeting use: Join Zoom Meeting at https://zoom.us/j/91064908740?pwd=TENjZ25HenRNOHhtcHFaRlZnOGE3dz09
Meeting ID: 910 6490 8740 Passcode: 805110 (see Zoom phone numbers above for dial in at need)
For more info contact BSFSEvents at BSFS dot org